Membership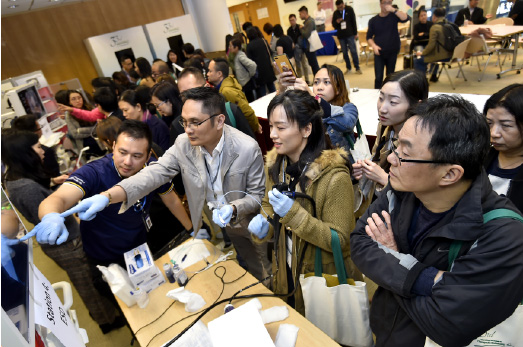 Every candidate for membership of the Society shall be proposed and seconded by two ordinary members of the Society. Application for admission must be made in writing signed by the candidate, the proposer and seconder concerned and addressed to the Honorary Secretary and shall be in such form as the Council shall decide from time to time. Such application shall be considered by the Council and the Council has absolute discretion to decide whether to accept such application or not.
There are three kinds of membership.
---
Ordinary Members
Any medical practitioner or scientist who is interested in gastroenterology shall be eligible.
---
Associate Members
Any person duly proposed, seconded and passed in a council meeting for his/her contribution to the Society or to gastroenterology shall become an associate member. Such members shall enjoy all the privileges of the Society except the power of voting and holding office.
---
Honorary Members
This membership is conferred under exceptional circumstances by the Society as a sign of respect and appreciation to a leader in gastroenterology, who has made significant contributions to the Society. This person shall be proposed and seconded by two Ordinary members of the Society and the proposal shall be passed in a council meeting and subsequently endorsed in the minutes of the Annual General Meeting. The membership shall be for life.
---
Application Method
Please download the membership application form and send the completed form to the secretariat at c/o CUHK Jockey Club Minimally Invasive Surgical Skills Centre, 3/F Li Ka Shing Specialist Clinic (North Wing), Prince of Wales Hospital, Shatin, NT, Hong Kong.